In Wisconsin, there were a lot of strange things.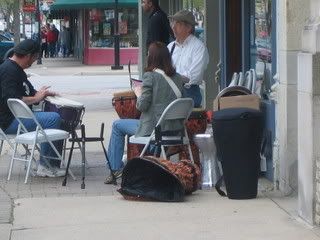 White hippies for some reason are playing drums in Waukesha. My nonboyfriend got me a skirt from the hippie shop.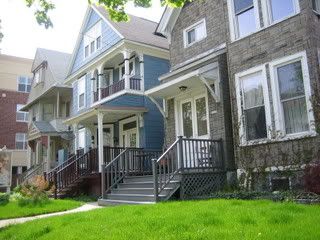 In Milwaukee, they have really funny architecture, which must be hard on the disabled.
They served us popcorn before a meal. The waitress asked if I didn't like popcorn because I made such a funny face.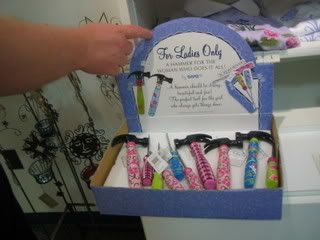 Sexist hammers.
I can even take a picture out a car window!
Art from the museum. I believe a rapper is being depicted.
Found in a bathroom stall- not likely that the men's has that.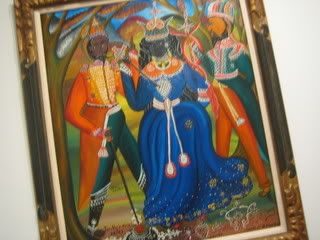 Oddly enough there was a lot of Haitian art at the museum.